Color Love
Block of the Month
Available Now
The kit includes patterns and all fabric for quilt top and binding.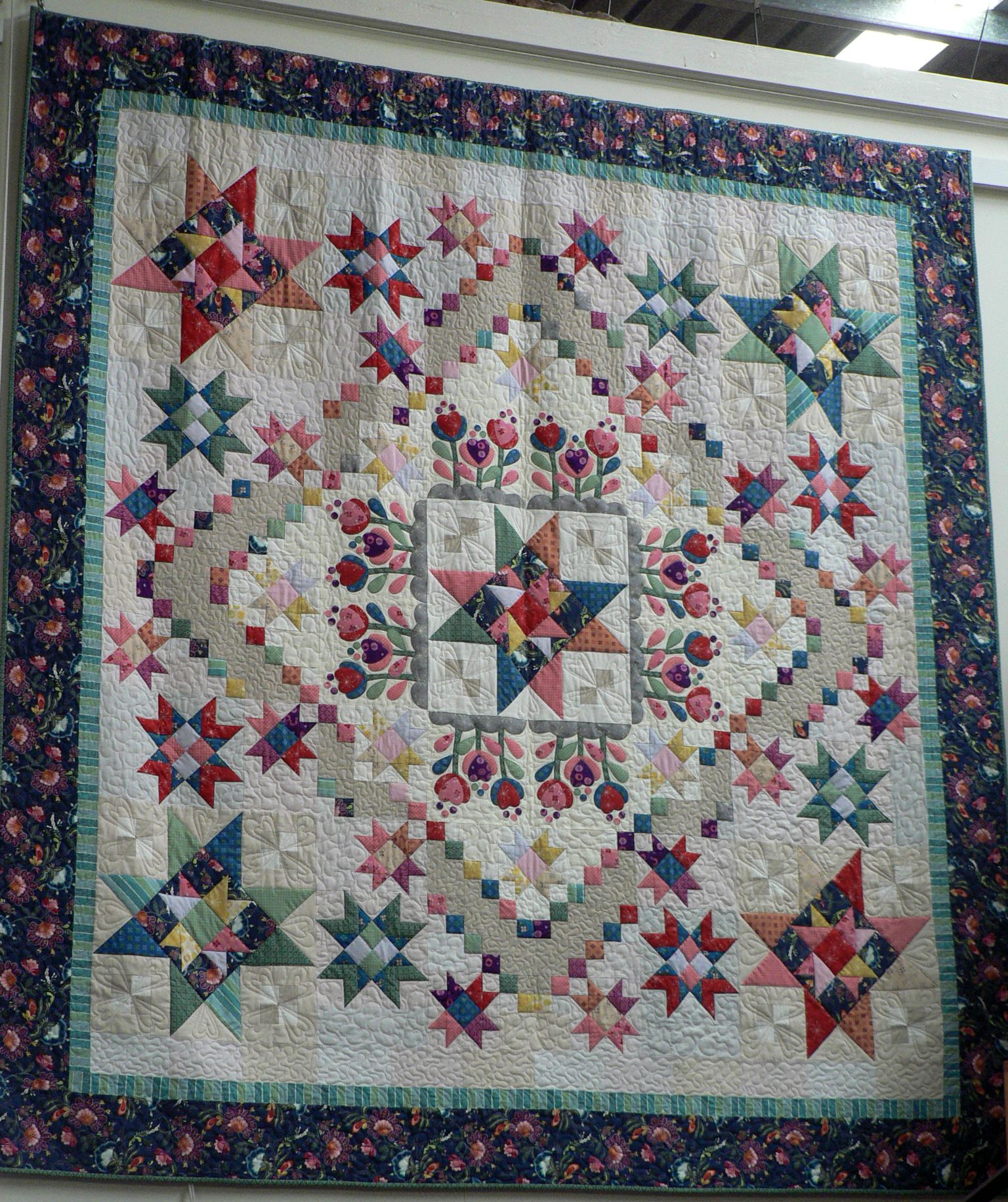 Color Love by Nancy Rink
This quilt is a mix of mid-bright colors and textures, anchored by her gorgeous Jacobean inspired floral. New centennial solids round out the look!
Choose quilt blocks to highlight your skills in applique or piecing and complete her gorgeous quilt in just 5 months.
The finished size is 87" x 93" (220cm x 236cm)
Complete Kit Price only $397.50 (p&h extra)
click here to purchase a full kit from our secure online shop

BOM x 5 months only $79.50 per month
(p&h extra)
click here to purchase as Block of the Month from our secure online shop

When you choose the Block of the month option, please be aware that you are committing to the whole project.
That means 5 monthly payments will be deducted from your nominated credit card. The cost is $79.50 per month with a postage and handling charge on top of that each month.
Please click on the link to our secure online shop to order.
The kit does NOT INCLUDE backing or batting, but these are available upon request for an extra charge.