Glorious Hexagons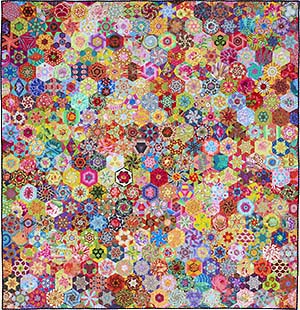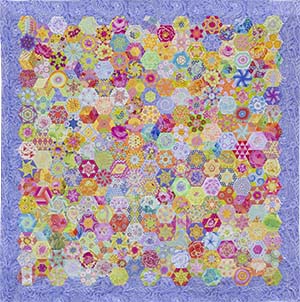 English Paper Piecing is a traditional handpiecing technique that is fun and easy.
To make either of these two quilts, you will need several items: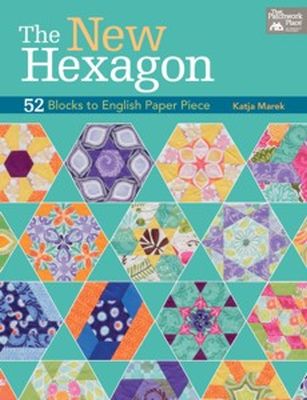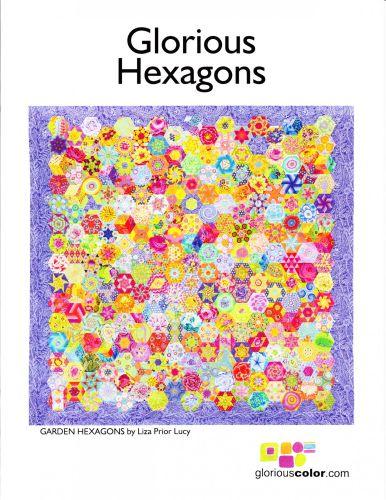 paper foundation shapes that will be sold in packages that contain the papers for 28 hexagons each month - for 12 months,
and LOTS of fabric.
The acrylic templates suitable for rotary cutting are optional but make the project much simpler.

We strongly recommend a glue pen to "baste" the fabrics to the papers. Our prefered thread is YLI silk 100 weight and prefered needles are the size 10 straw needles.