Bags with Viv Sims
Held over two Saturdays two weekends apart.
Saturday 15th Oct and Sat 29th Oct 2016
10am - 1pm Fee $55
In this class Viv will teach the fabric covered batting and fabric covered clothesline techniques.
All bags are made using the 2.5" Strip packs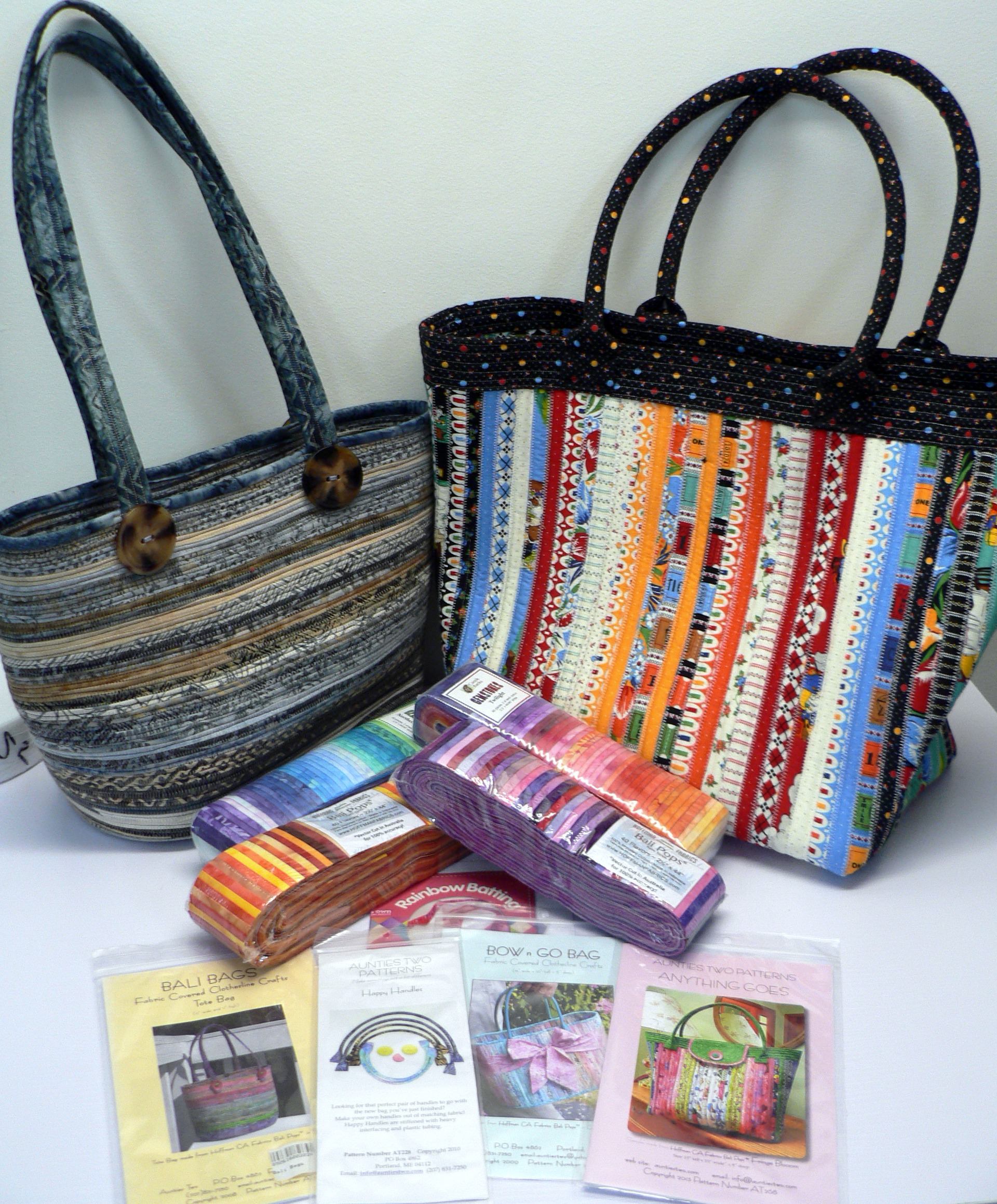 The patterns we have available in store are
Fabric Covered Clothesline Craft Pattern
Bag size - 12" wide x 11" high
A sturdy tote bag with an OVAL bottom and optional lining.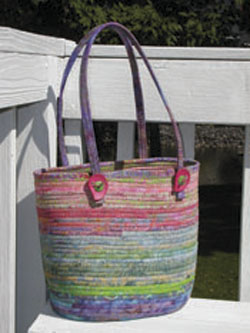 Fabric Covered Clothesline Craft Pattern
Bag is 15" wide, 13" tall and 4" deep

Sophisticated shape perfect for carrying a laptop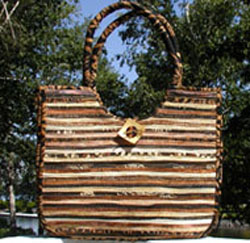 Just about anything can fit in this large tote bag.
Made from fabric tubes, filled with double-sided fusible batting or medium weight cotton batting,
zigzag stitched together.
Use double-sided fusible batting for a bag that will stand tall or make it a bit slouchy using cotton batting.
Leave it plain or add pockets inside and a closure outside.
Size: 15" tall, 15" tall, 8" deep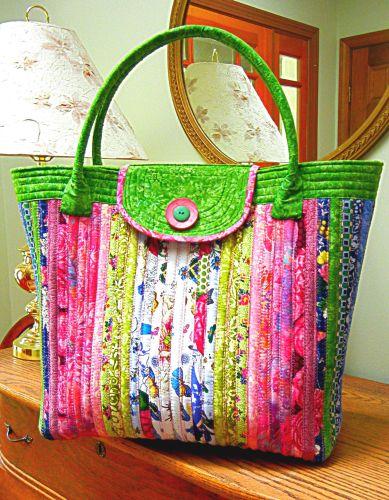 Booking are essential and Full payment will secure your place in this class 07 3875 1700